Al-Nuiami Residence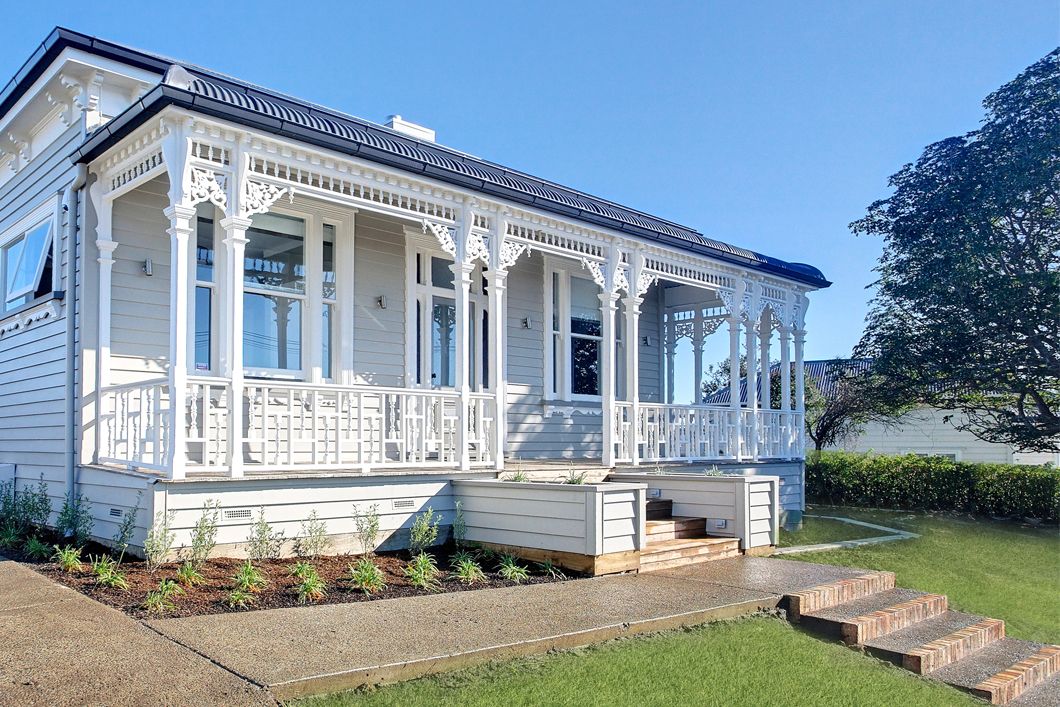 The essential requirement was to retain the traditional characteristics of the original historic villa and tie in the addition with the existing house. The entire project was communicated by email to the client who lives in Qatar, with the house needing to cater for her sister and her families' needs.
The existing villa shields the discretely hidden modern contemporary rear extension from the street. The main living area steps down with the contour of the site, providing a smooth transition and connection to the west/north facing outdoor living areas. Due to the requirement for a new double garage the existing villa was lifted, shifted and re-piled.
The house is zoned in an historical area so complimentary materials such as weatherboards and longrun roofing are used to tie the new addition in to the existing villa.
The design includes a large outdoor enclosed deck separating old and new with an adjustable louvre roof. Extending from this is a northerly deck with timber pergola and battens over, providing screening from the sun during summer. Large bi-fold doors open, merging interior and exterior areas. The existing part of the house is refurbished with sleeping areas and amenities.