Black Rock Residence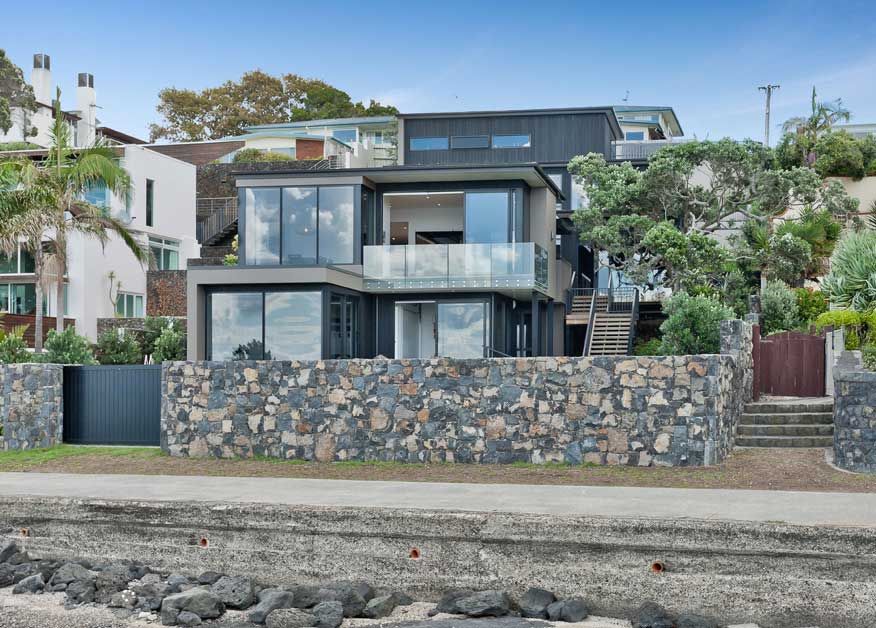 Location:

Rothesay Bay, Auckland

Floor Area:

420m2

Status:

Completed 2012
The brief was to design a home which could be integrated into a waterfront property which has a 15m fall from the road front to the rear. The brief also required to optimise the sea views and retain the existing Pohutukawa as per the Resource Consent conditions.
In order to meet their brief of four bedrooms, family room and music room we had to look at the levels and a cost effective approach to retaining, excavating into the site and stack building. We worked out the most economical approach was to step / stack build using the base to support a portion of the floor above and stepping this up the site to the garage level.
The four levels resulted in a significant amount of circulation space which increased the floor area and build costs. We focused on keeping the structure simple to enable the budget to be stretched into the kitchen, bathrooms and living areas.