Box N Fit Gym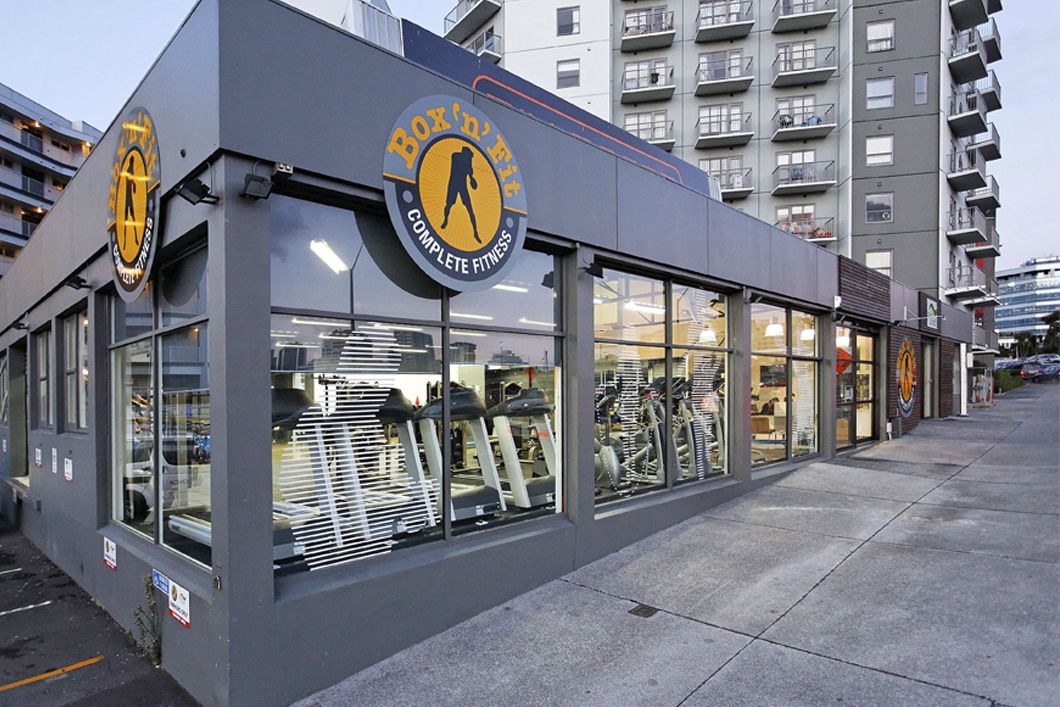 Location:

Auckland CBD

Status:

Completed 2009
Our client's brief was to transform an ordinary warehouse building into a prominent boxing gym, complete with café, reception, consulting rooms, office space, storage, changing rooms, sauna, and training rooms.
The existing concrete floor is polished and sealed to expose the aggregate and provide a hardwearing surface for circulation. Rubber flooring is used where required under gym equipment.
A feeling of openness in the gym area is created using mirrors, suspended glass screens to separate gym from reception and glass handrails to the stairway in reception.
Cedar battens on the exterior define the entry points to the gym and café plus highlight gym and café signage. This timber battened theme is continued internally in the café to provide warmth and contrast with vibrant green and orange colours. The large shopfront windows were retained with the addition of distinctive transfer patterns.
Due to the size and unusual shape of the existing building we decided to create an upper level within the existing metal truss roof. Portions of the existing structure were removed to provide a usable mezzanine space containing kitchenette and storage, with office and consulting rooms overlooking the gym via large glazing panels. This enabled us to satisfy our clients' requirements.