Bunyard Residence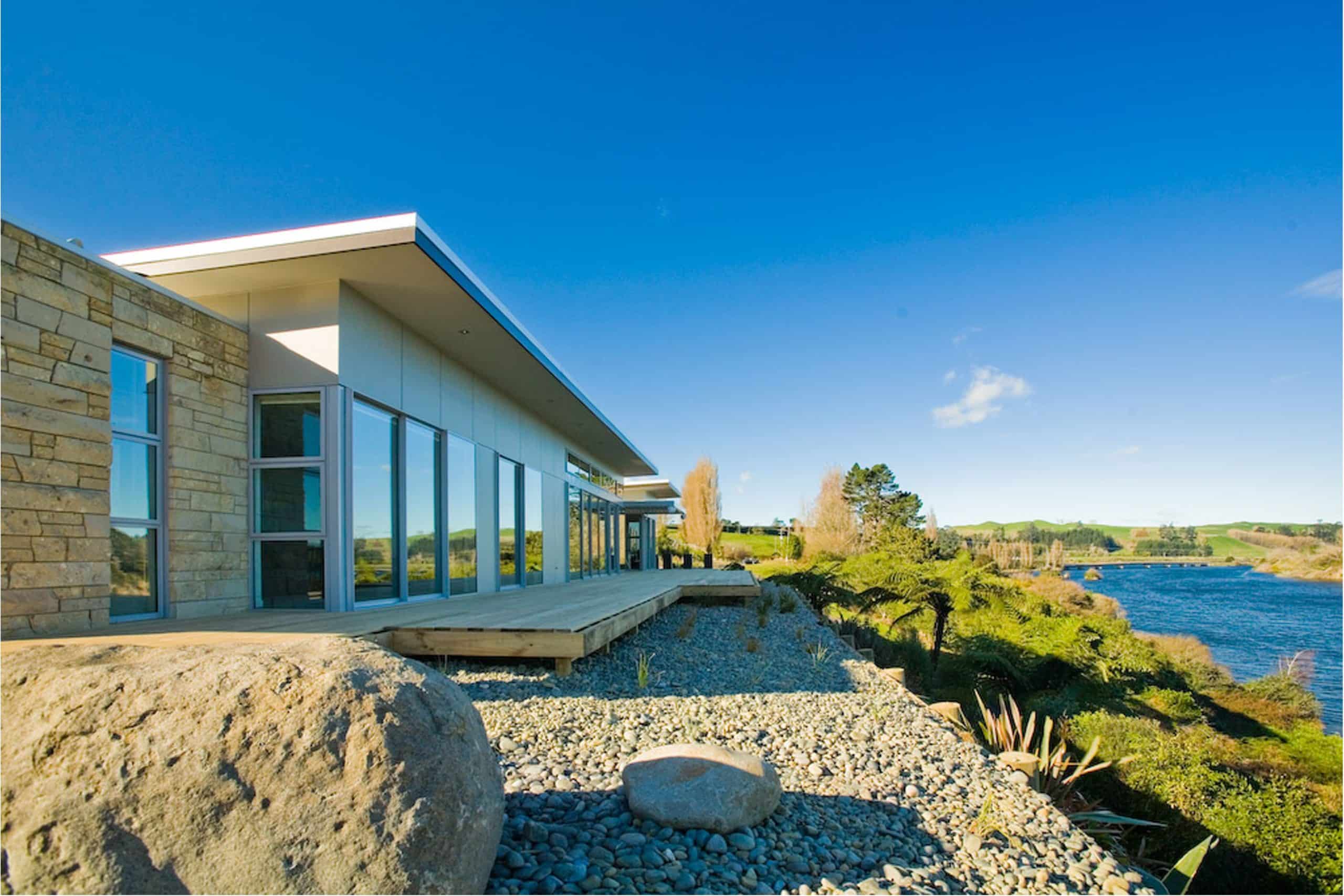 Location:

Waikato

Floor Area:

290m2

Status:

Completed 2007
Our clients were fortunate to acquire a notable landmark property being an old petrol station near Cambridge on State Highway 1.
The brief required the proposed home to take in the views of the south facing Lake Karapiro, with the ability to separate the home into two sub spaces. A smaller self-contained area would be available for guests with the entrance and internal deck space acting as a buffer between the two zones.
Inside the home an airy feel is sensed, as if you can step of the deck into the Lake. This has been achieved with a floating deck and retaining walls being set back from the deck avoiding the requirement of handrails..
There were a number of constraints with the property, including working with the existing building footprint and tying the existing Oamaru stone into the design. The other challenge was to allow light to flow into the home from the north and filter through to the south facing side, which captured Lake Karapiro set amongst a rural backdrop. Planting and high block walls line the north boundary, reducing noise and privacy from the abutting State Highway 1. This has been successful with the courtyard becoming a secluded, sunny oasis with outdoor fireplace, water features and planting.
A mixture of materials has been used to compliment the Oamaru stone including Exotec and Linear Weatherboards and large portions of glazing.