Campbell's Bay Bush Residence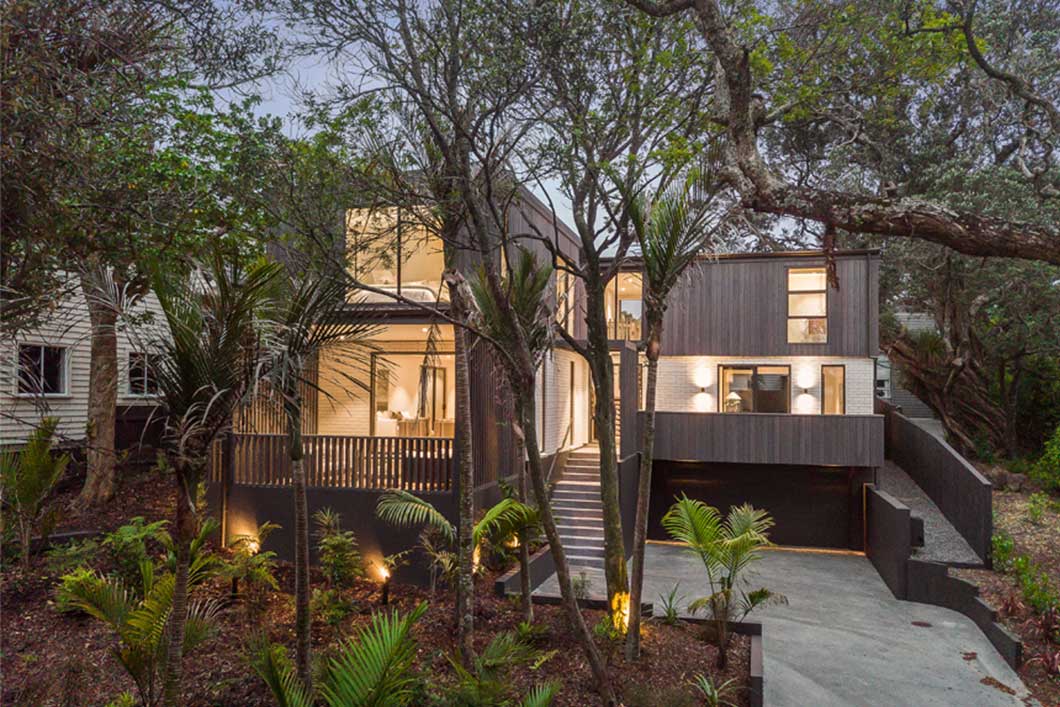 Location:

Campbell's Bay, Auckland

Awards:

Winner, Residential New Home over 300m2, ADNZ Architectural Design Awards 2019

Status:

Completed 2018
Two homes in Campbell's Bay have been built in front of a natural creek, framed by native bush. Exterior materials were carefully selected to allow the homes to settle gently into the tranquil native bush surroundings, while the use of timber features across the interior spaces speak to the outside environment. The home is one of two built either side of the creek.
This home is designed in an 'L' shaped floor plan, providing maximum outlook and outdoor living space to the surrounding bush, and giving the first floor interior the sensation of being inside the tree canopy itself. Privacy between this home and its neighbour to the street side is achieved through the placement of the main living spaces in relation to the densest area of riparian flora to the edges of the central stream. The property boundary seems to vanish into the bush.
This home was the winner of Residential New Home over 300m2 at the ADNZ Architectural Design Awards in 2019.