Campbell's Bay Residences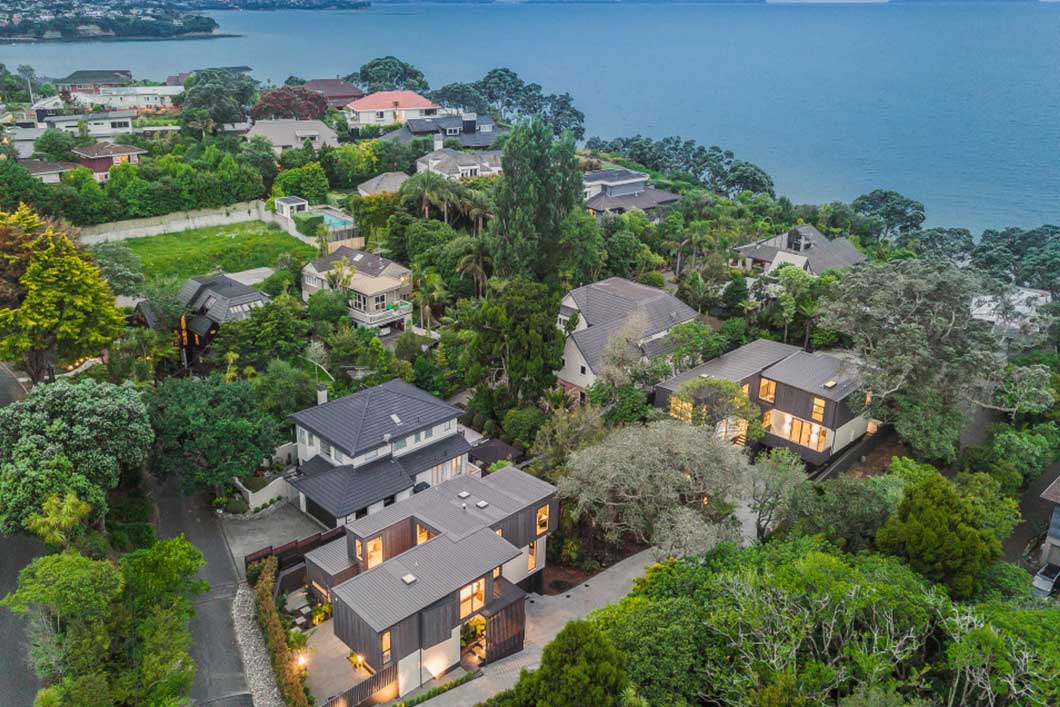 Location:

Campbell's Bay

Status:

Completed 2018
These homes in Campbell's Bay are built in front of a natural creek, framed by native bush. Exterior materials were carefully selected to allow the homes to settle gently into the tranquil native bush surroundings, while the use of timber features across the interior spaces speak to the outside environment. The home is one of two built either side of the creek.
To the exterior, soft grey vertical cedar contrasts with a light clay-toned brick cladding, and is grounded by dark plaster render. Vertical timber screens to the entry and outdoor spaces elongate the façades upwards while serving practical purposes through shading weather and increasing privacy.
One of the homes is designed in a 'U' shaped floor plan around an open central courtyard, allowing natural light to permeate the interior spaces while centering family living on outdoor space. Complete privacy from the street is achieved by the stepping down of the ground level, creating a sense of peaceful retreat. This sense is further enforced in the outdoor room off the main living room, hovering amongst the treetops and sheltered from weather and neighbours. Garaging is located underneath the living areas.
The second home on the site is designed in an 'L' shaped floor plan, providing maximum outlook and outdoor living space to the surrounding bush, and giving the first floor interior the sensation of being inside the tree canopy itself. Privacy between this home and its neighbour to the street side is achieved through the placement of the main living spaces in relation to the densest area of riparian flora to the edges of the central stream. The property boundary seems to vanish into the bush.