Davy Residence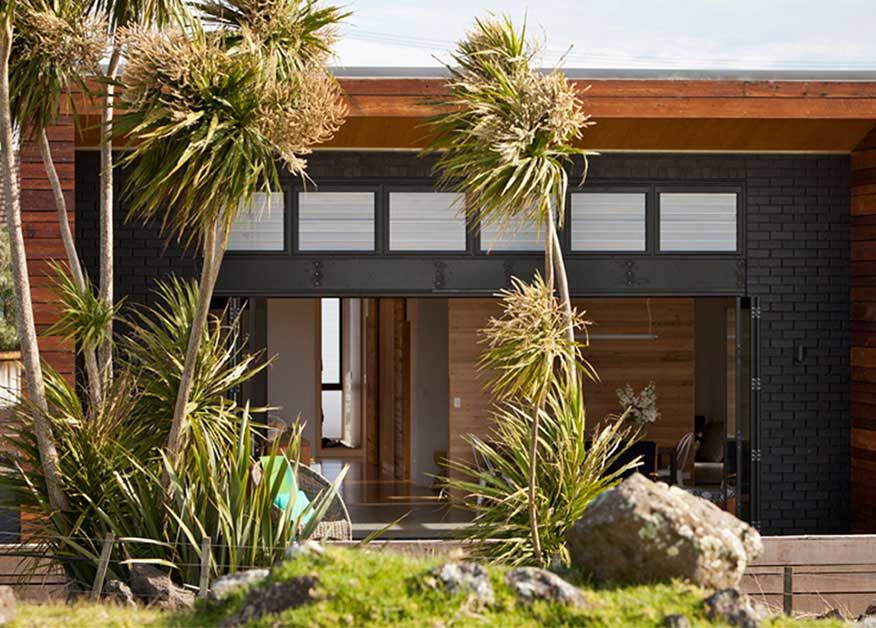 Location:

Mangere Bridge, Auckland

Floor Area:

155m2

Status:

Completed 2014
The brief for this design was to create a compact family home using Sthāpatya Veda design principles. Vedic architectural principles informed the direction and orientation of the home as well as the auspicious placement of the main entrance way for the positive influence of wealth and fulfillment. 
The client had access to demolition timber and materials, through the family demolition and recycling business, so this advantage was utilised with their project.
Materials chosen had to be natural, non-toxic products suitable to the local climatic conditions. Recycled materials have been used to provide character, using products that have an imperfect roughness. The external skin manufactured from recycled power poles works as a rain screen packed out over black Shadowclad, and provides depth accentuating the shadow line beneath the board.
The wedge's crisp lines and accentuated length contrast with the organic texture of the wood.
Internally, the high raking ceilings create a light-filled space, and louvre windows allow fresh air to flow through the home. Recycled NZ Tawa has been introduced internally, featuring in surface sliding doors, bedroom and lounge room feature walls.
The use of brick offers a varying texture and contrast to the timber externally and internally installed to the bedrooms and living areas.
Photovoltaic panels have been added to the roof providing reusable energy source for this efficient sustainable home.