Granny's Bay Residence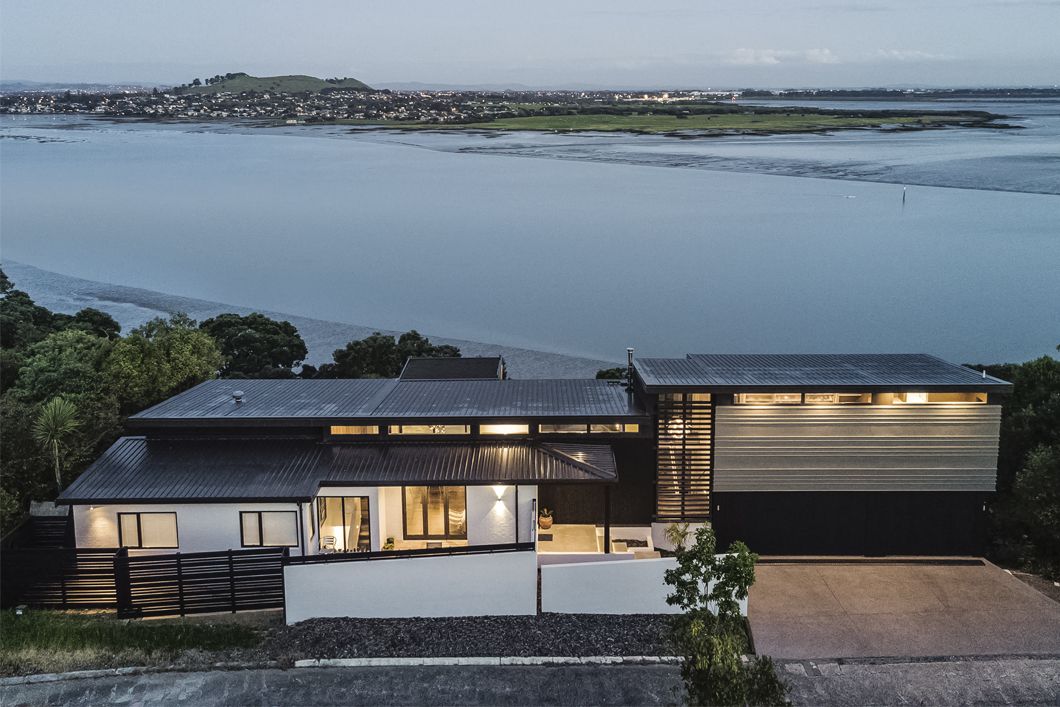 Location:

Hillsborough, Auckland

Floor Area:

499m2

Status:

Completed 2017

Interior Design:

Yellowfox
Located on the coastal Manukau Harbour of Auckland, this home is positioned on a large site facing the sea to the south and sloping steeply down to harbour reserve and water edge. The project extensively refurbishes, alters and adds to an existing house, an outmoded 1970's bungalow.
Living spaces are purposefully directed to the view south with a series of decks, layered as platforms down the site. Creative Arch worked with the existing footprint of the house to ensure the re-use of existing structural elements as much as possible. A glazed stairway area separates the new addition from the refurbished and re-clad existing house.
The approach to the home directs focus to horizontal ribbed zinc clad box mimicking the grey moody hues and rippling waves of the Manukau Harbour.
The existing outdoor decks have been transformed from the original awkward shapes, now streamlined into simple rectangular forms. Replacement of the busy timber handrails with frameless glass maximises the panoramic views and creates an illusion of an outdoor space floating above the tree canopy. These decks are linked together as a layered series of platforms stepping down the site from the living area. A louvered roof was added to the deck off the living to optimize the usability of this area and extend the living area realm.