Greenwood Residence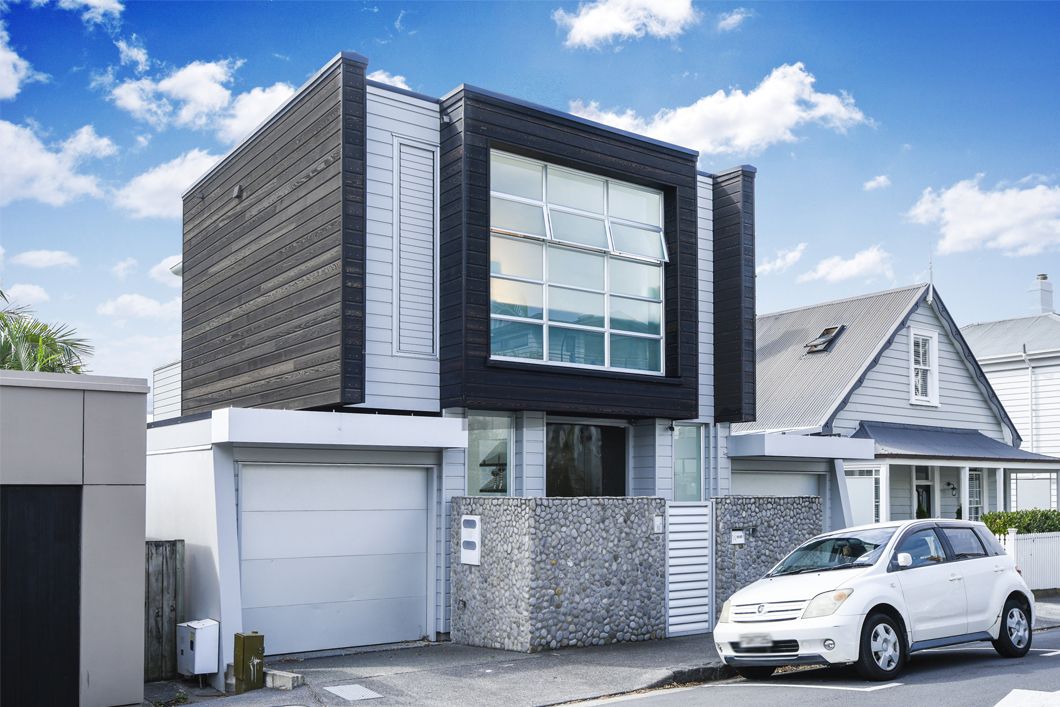 Location:

Parnell, Auckland

Status:

Completed 2015
Located in the central Auckland suburb of Parnell, this architecturally designed home was built in early 2000s. The client's brief was to maintain the architectural character while enhancing the design and providing a weather-tight, robust, and durable building to live in.
The existing dwelling required work to address major failings with the existing cement board. All of the existing roofing required full replacement. The master bedroom ensuite featured significant damage and overhead skylights all required replacement.
Existing stained cedar rusticated weatherboard blades were identified as a feature along the side of the building. This theme was continued to the front box window for a striking effect with the front façade, and fibre cement boards were replaced with weatherboards. Fulfilling the brief to maintain character, the weatherboards contextualise the design and link to the historic Parnell cottages in the surrounding neighbourhood.
The upper deck was fashioned to fit with a nautical theme - resembling a bridge of a ship which guides the residence towards the vista views of the Gulf and Rangitoto Island.
The upper floor ensuite was redesigned and rebuilt due to water damage. The decision was made to use the curved form as a sculptural element for the master bedroom. The circular ensuite with plywood cladding features a special funnel enclosure that directs sunlight into the space through hidden skylights. The curved form further reflects the nautical thematic elements of this upper storey.
Remedial work is completed by our sister company Resolution Arch Ltd. Visit our website to find out more.