Kwan Holiday Home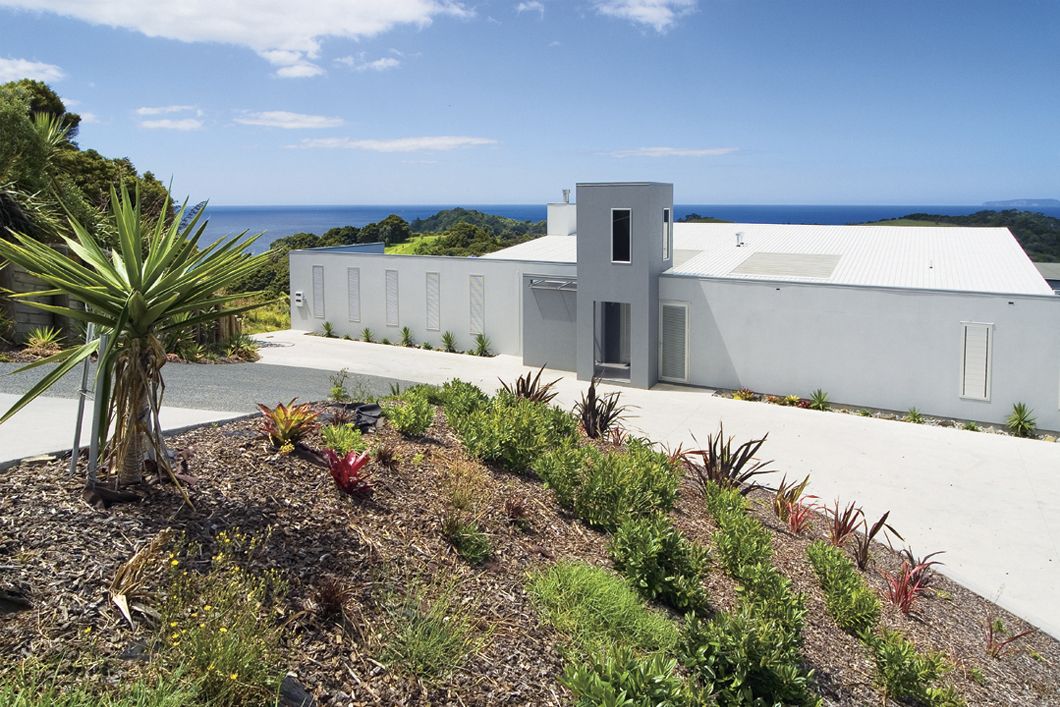 Location:

Matapouri Bay

Floor Area:

326m2

Status:

Completed 2007
Overlooking Matapouri Bay, the Kwan family holiday home has been dubbed Te Tirohanga, or The Lookout), in recognition of the brief to design a house which maximised the views surrounding.
The main living area and master bedroom were required to be separate from the potential guest wing which could be rented separately. This was achieved by forming two levels which also completed the steep gradient of the site. The other requirement was for the home to have a commercial flavour, something the Kwan's were eager to emphasise.
Upon arrival visitors are greeted by a screen wall which is used to hide the pool living areas as well as the view, the screen acting as a spine to the building. This allows for the viewer to appreciate the architecture prior to being absorbed by the magnificent views.
The tower signifies the entrance which breaks up the horizontal form of the spine. This is reinforced with the glazed box form of the dining area, which is transformed into a glowing light beacon at night.
Due to the topography it was important to have the majority of the outdoor living area accessible from the main living floor. This evolved into an indoor/outdoor room sandwiched between the main living area, entrance and swimming pool. The electronic louvers, allow natural light into the space with the ability to take in the views through the glazed living pavilion with the advantage of being sheltered from the elements.