Newton Road Studio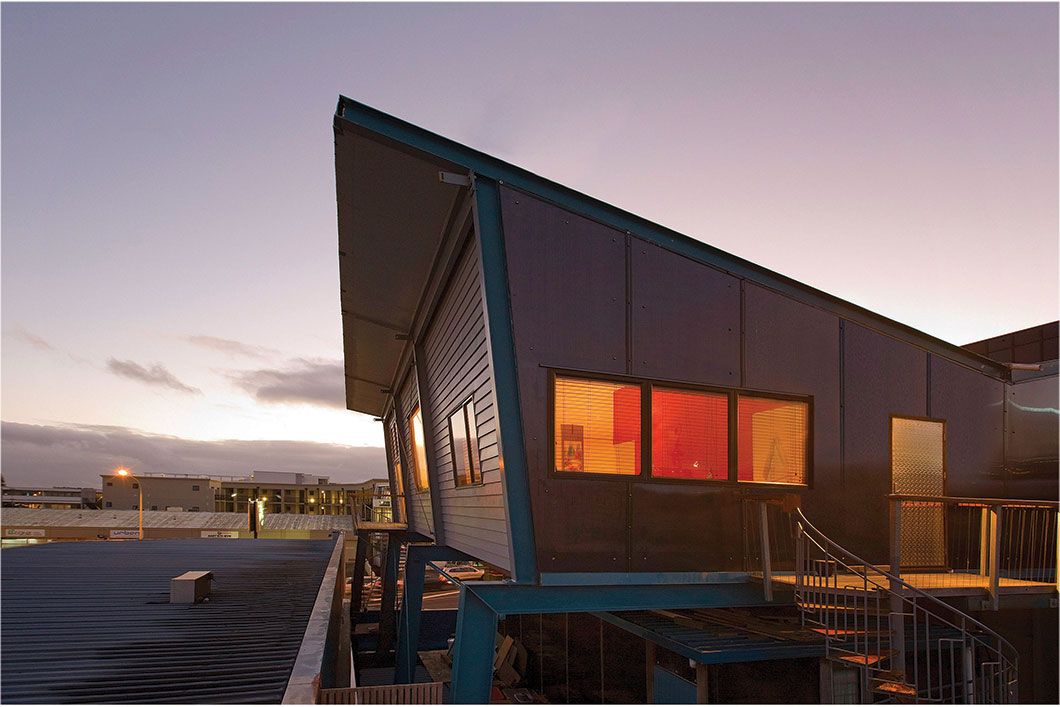 Location:

Grey Lynn, Auckland

Status:

Completed 2009
The client wanted a separate self-contained studio that would span over the existing building, retaining the bedroom studio and the integrity of the building.
Like all of our projects, the client's specific needs were taken into consideration with their own unique style incorporated.
Four steel portal spider legs were designed to span the existing building being supported by the existing in-situ concrete post and beam structure that supported the building envelope. This required a structural upgrade by increasing the size of the existing footings and steel plates bolted to the concrete beams, taking care of deflection.
The self-contained studio has been integrated into the steel portal supporting the frame, transforming it into a feature of the building.
Recycled Hardwood Tallowood from telegraph poles has been milled and laminated together and drilled with tensioned steel rods compressing the flooring, to allow it to span 4.5m self-supported. Refrigeration panels have been used for the roof/ceiling, providing a thermal cost effective roofing product. Plywood has been fixed to the underside for noise reduction and additional bracing. Skylights have been added to maximise light in the open plan living area.
A mixture of weatherboards, polycarbonate cladding with a plywood backing, have been introduced to the ends of the building. The black polycarbonate ties in with the bedroom studio on the first floor and the weatherboards on an apartment block a few doors down. The spiral staircase has become a feature, while providing an economical solution for the restricted parking space.