Olsen Avenue Development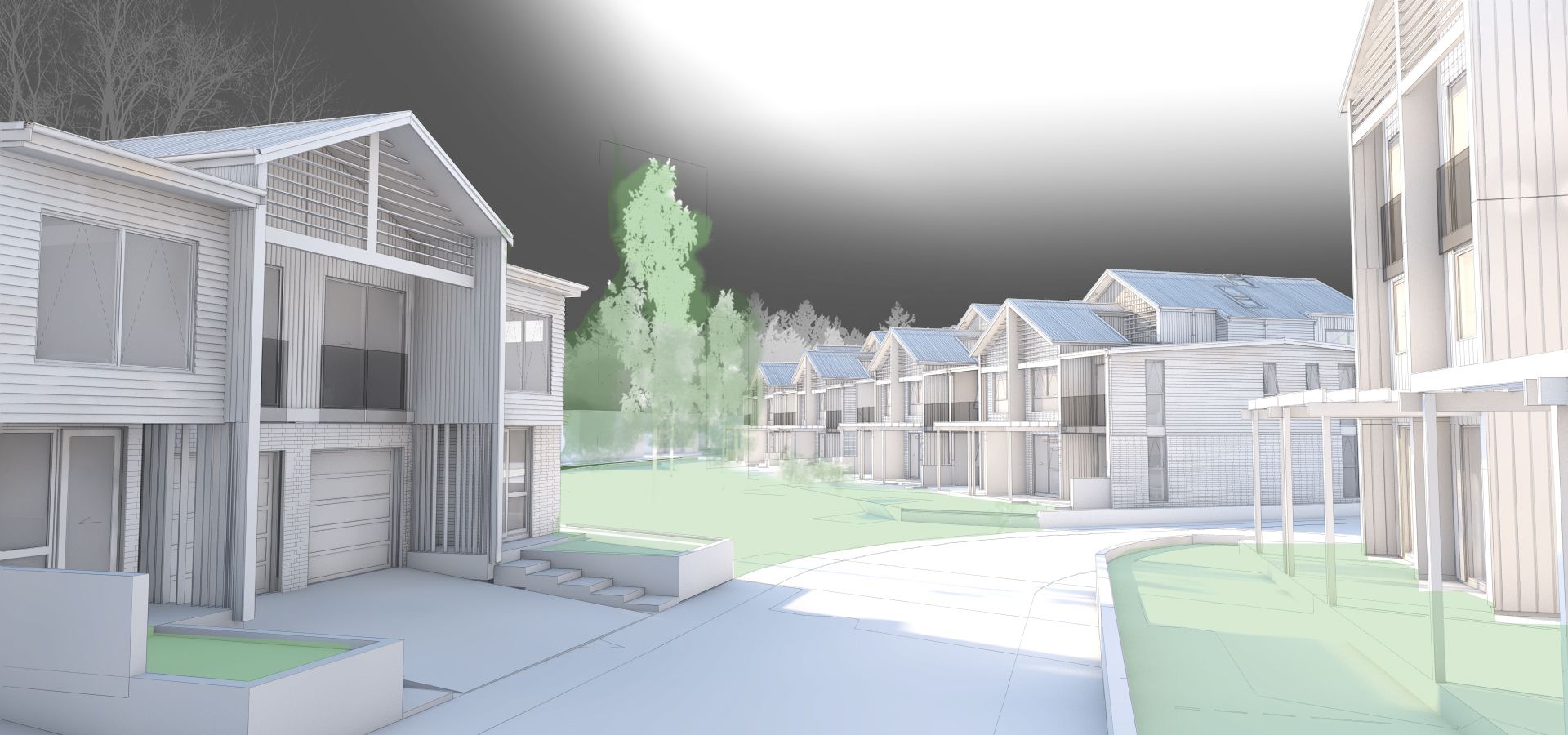 Location:

Hillsborough, Auckland

Site Area:

12,591m2

Yield:

39 Townhouses

Status:

In Progress
The urban form for the Olsen Avenue development blends the traditional architectural features from the surrounding neighbourhood to ensure a strong connection to the established neighbourhood context.
Similar architectural forms between the two- and three-storey units form a harmonious coalition, graduating from the lower heights around the perimeter of the development to the highest point central to the site.
A central park space for residents is the core of the project, providing a common social space that is both private and intimate.
The communal area anchors the entry focal point into the site, which in itself is landscaped on both sides softening the scale and impact of the higher density housing blocks.
Housing on the development comprises of eight blocks dispersed around the site, composed of three main unit types. Each individual unit has a rear open private space on the ground floor, as well as a small, intimate front yard green space.