Robertson Residence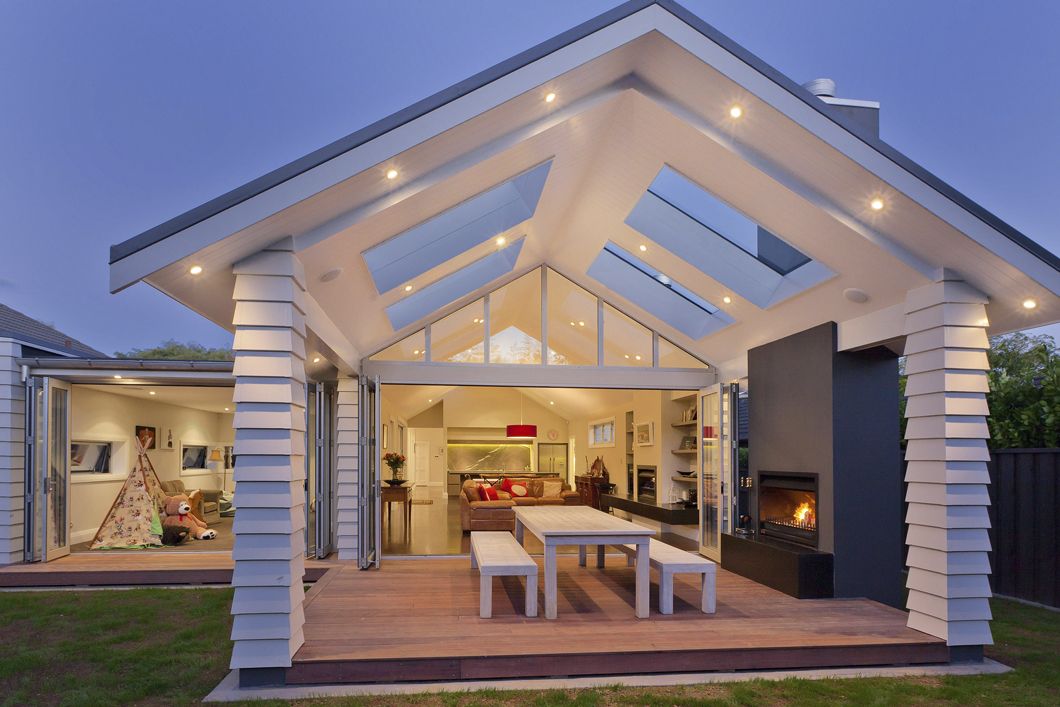 Location:

Meadowbank, Auckland

Addition Floor Area:

88m2

Status:

Completed 2012
This Meadowbank home has undergone a significant transformation, creating a stylish and warm family home with a great connection to the rear yard. Extensive alterations took place, including the addition of 88m²; increasing the living space, bedrooms, double garage, and swimming pool.
The brief was to provide a five-bedroom home, including a master bedroom. The internal space was to be divided into two living areas, with one being an open plan kitchen and dining area and the second a family room, which has the ability to be closed off from the open plan living area. A Loggia with outdoor fireplace has also been incorporated, with connection to the main living area, and a swimming pool located at the rear of the property.
Timber weather boards have been continued to the exterior, matching the existing with timber overlay flooring and timber decking utilised to achieve a seamless transition between interior and exterior spaces.
The internal space has been designed to provide open plan living, dining with a family room that can be opened or closed off to the main living area.  A raked gable ceiling in the main living space extends out to the Loggia, providing an architectural element to the central area of the home, and thus becoming a distinct design feature. Adding to this, the seamless flow through the use of bi-fold doors allows the rooms to be fully opened up, linking the northwest back yard to the home.
The bungalow shields the discretely hidden contemporary rear extension from the street; integrating modern elements with traditional weatherboards, character timber facings and sills.