Rothesay Bay Retreat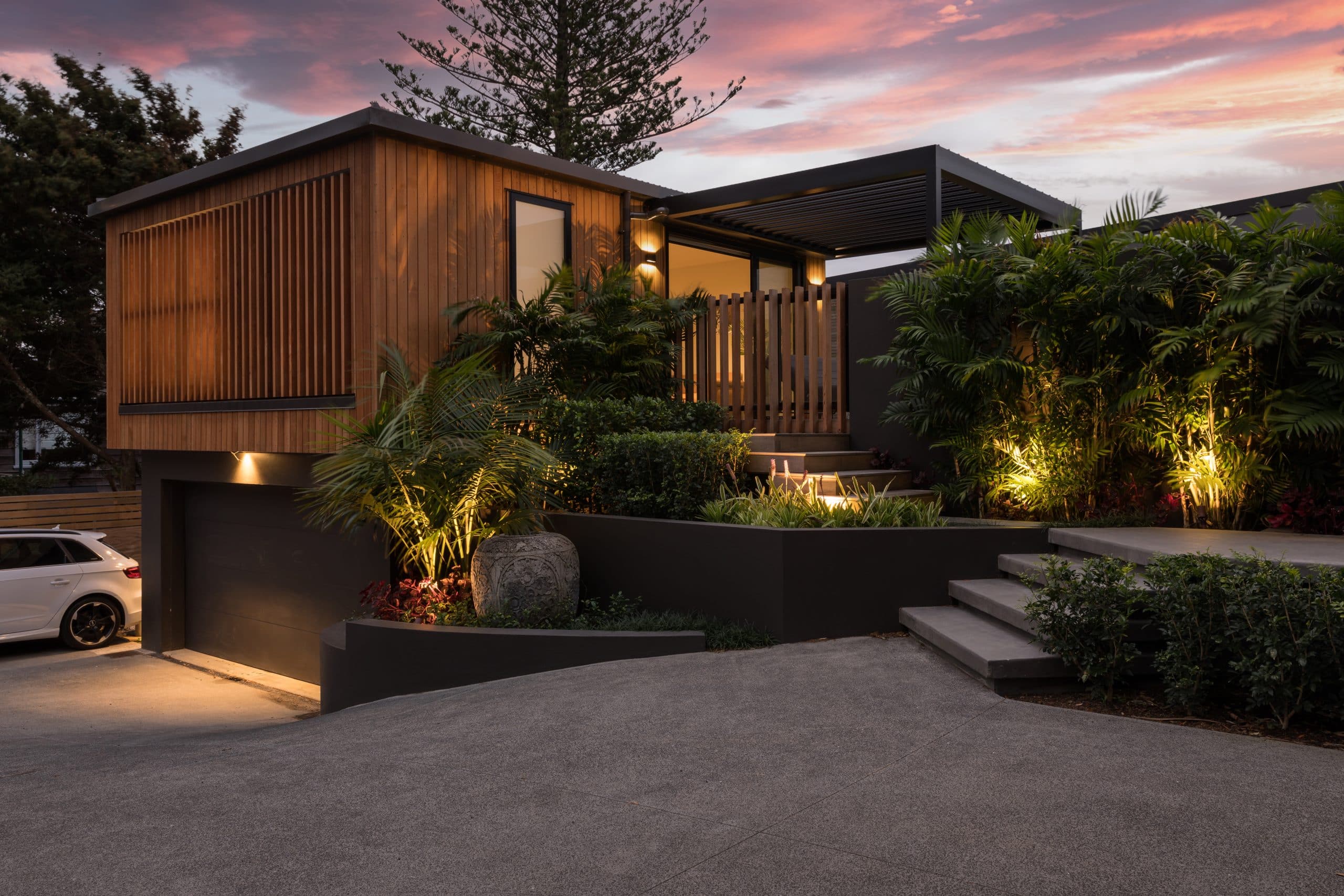 Location:

Rothesay Bay

Awards:

Highly Commended, ADNZ Resene Architectural Design Awards 2022
With the travel ban firmly in place, and covid restrictions ramping up, the timing couldn't have been better for the creation of this peaceful sanctuary, tucked away in Rothesay Bay. Inspired by memories of family holidays in Bali, the brief was to turn an underutilised area of the site into a new garage, guest house and pool area.
The newly levelled driveway flows up towards the guest house, which seems to float above the garage, its striking cedar cladding mirroring the main house. Cedar screens provide privacy, and allow light to filter in, casting patterned shadows. The self-contained guest house has its own kitchenette and bathroom, ideal for the now grown-up children, or friends who've come to stay.
The lush greenery of Bali is recreated for the New Zealand context, with native plants sheltering the space and framing views of the ocean beyond. But within the sanctuary, the real hero is the infinity pool, painstakingly designed so that the water level and the timber decking are at the exact same level, creating a seamless transition.
It's this sort of attention to detail that elevates the space, making it seem both effortless and entrenched, as if this little slice of private paradise has always been here, a calming sanctuary in a crazy world.