Smarter Small Home Papakura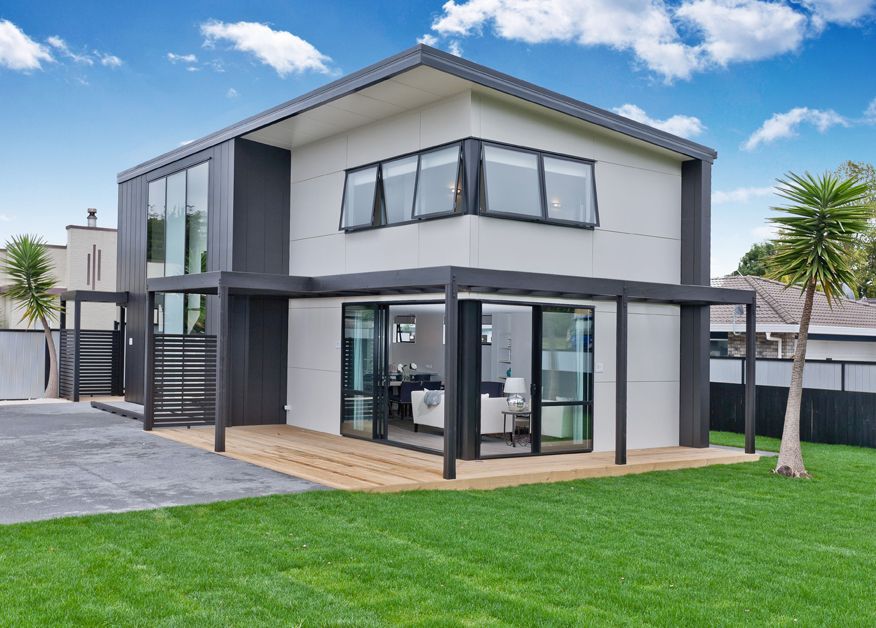 Location:

Papakura, Auckland

Floor Area:

138m2

Status:

Completed 2012
The brief for this project was to design an affordable home which is efficient with space, low maintenance, eco-friendly, flexible, and has architectural merit.
We've created a home which is flexible enough to be either a two storey building or a single level home with two pavilions joined by a link creating a courtyard style home.
The roof can be modified from a mono pitch to a gable, claddings can be changed and end treatments can be modified to create varying architectural treatments with the same footprint, creating a modular home which through repetition is able to be cost effective.
Product waste has significantly been reduced by designing the house around product sizes and quantifying these to reduce time and waste. Prefinished products have been selected to speed up the build process and reduce trades on site. In particular the EPS panel roof which is prefinished, structural, and well insulated, is completed within a day. The bathrooms are all prefinished materials eliminating the need to plaster and paint the walls. Vinyl flooring also eliminates the need for waterproofing.
In order to achieve a reduced floor area, hallways and circulation spaces have been reduced and open plan living integrated providing a sense of space, enhanced by a double height void in the stairwell with floor to ceiling glazing.