Sumar Coastal Holiday Home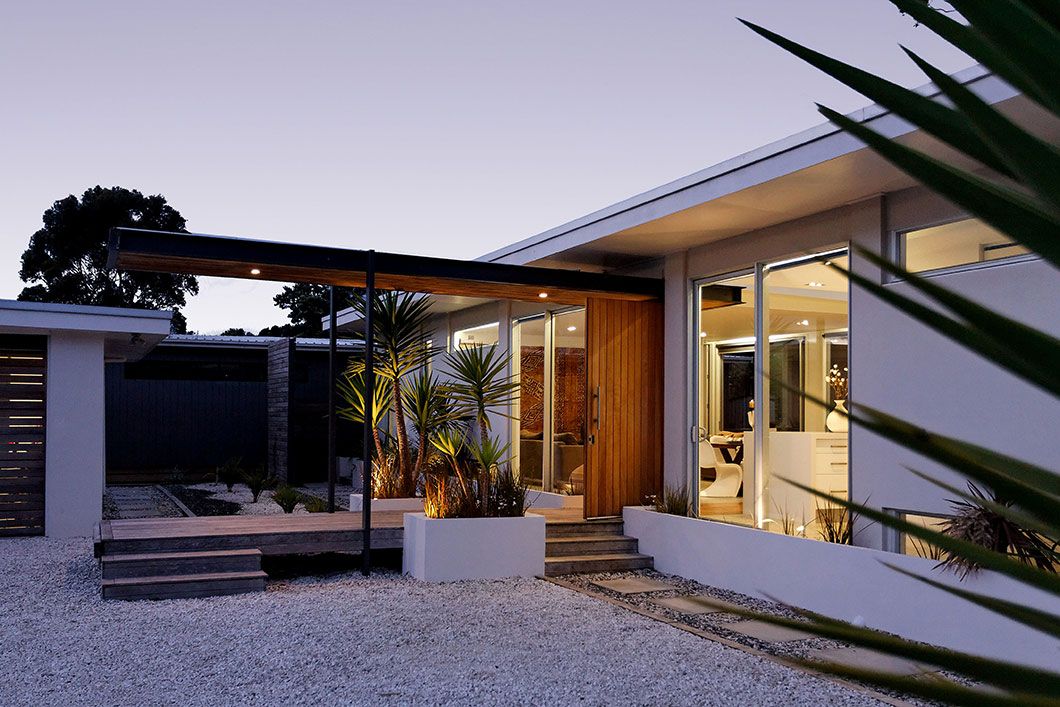 Location:

Coromandel

Floor Area:

180m2

Status:

Completed 2004
Based on a 70' s style building with pavilions, the main pavilion spans the entire width of the site butting up to the 1.5m boundary setback for the zoning. The front entrance walkway carries on through into the house leading out to the private north facing back yard. The walkway roof finishes at the edge of skylight opening which allows natural light into the heart of the home, creating an outdoor feel with decking beneath your feet. The front and rear pivot doors have a skin of Vitek timber reflecting the Vitek decking, carried internally and externally.
A holiday home that is low maintenance, hard wearing and capable of providing spaces that allow families to come together and break off into sub zones, when chill out time is required. 
The kitchen splashback is a window looking into an internal garden shared with the bathroom. The skylight above feeds light into the rear kitchen bench and the bathroom. A screen slices through the garden, providing privacy between the spaces.
A minimum floor height of 500mm was required due to flood requirements. Planter boxes and stepping of the deck, breaks up the height, allowing the building to merge into the site. The building has been constructed of insulated concrete panels with a concrete floor, mixed with shell, helping to provide thermal mass for warmth and a link to the beach. The bedrooms are large enough to cater for a couple of chairs, encouraging time to chill out and relax with a good book, in privacy.