Thompson Park Apartments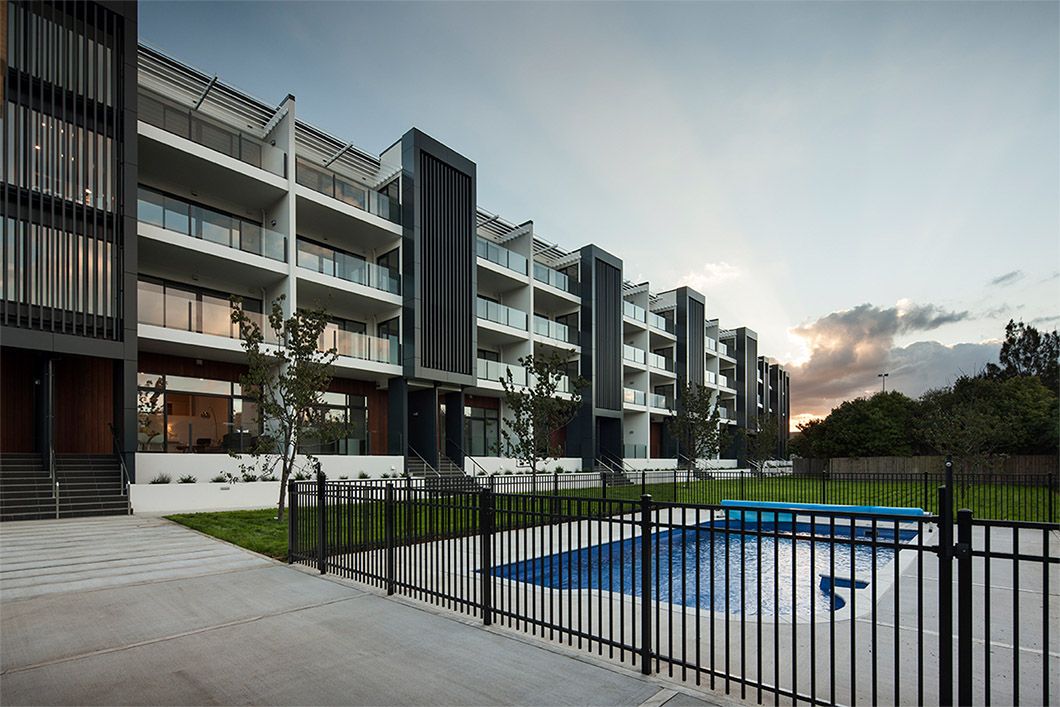 Location:

Mount Wellington

Floor Area:

15,487m2

Site Area:

8,223m

Status:

Completed 2016
This development is located in the Auckland suburb of Mt Wellington, upon the site of an old Mercury Energy building.
The initial brief for the new apartments was to adaptively re-use the existing structure and build 90 units. However, through the developed design process and further investigation and analysis, it was concluded that it would be uneconomical to retain the existing structure.
Aesthetically, adaptive re-use was followed as a point of difference from other apartment developments in Auckland City, and it became imperative that this part of the brief remained unchanged. Although it was more cost effective to build new, our sustainable practice and design considerations determined the lower two floors of structure could be retained, and it was possible to increase the scope to include 104 apartments including one and two-bedroom options, most of which have sizeable balconies. On this basis, two lower levels were formed within the concrete existing structure, comprising of car-parking and storage, flanked by new units.
"This is a credible solution to a complex pressing problem and a step in the evolution of urban living in New Zealand" - ADNZ Design Awards judge comment
Upon the existing structure three additional levels were added, comprising of two linear block forms. The developer was keen to provide a condominium experience, incorporating generous spaces for informal social interaction and community camaraderie. Between the two new blocks, a shared 10m wide landscaped courtyard is connected with a series of walkways and floating bridges. This intermediary zone provides ample recreational area overlooked by pedestrian traffic across the two blocks.
The north side of the development features communal areas with barbeques under a vast timber pergola structure with swimming pools for the residents. Lower level apartments can access the grassed area directly from their balconies.