Wiltshire Residence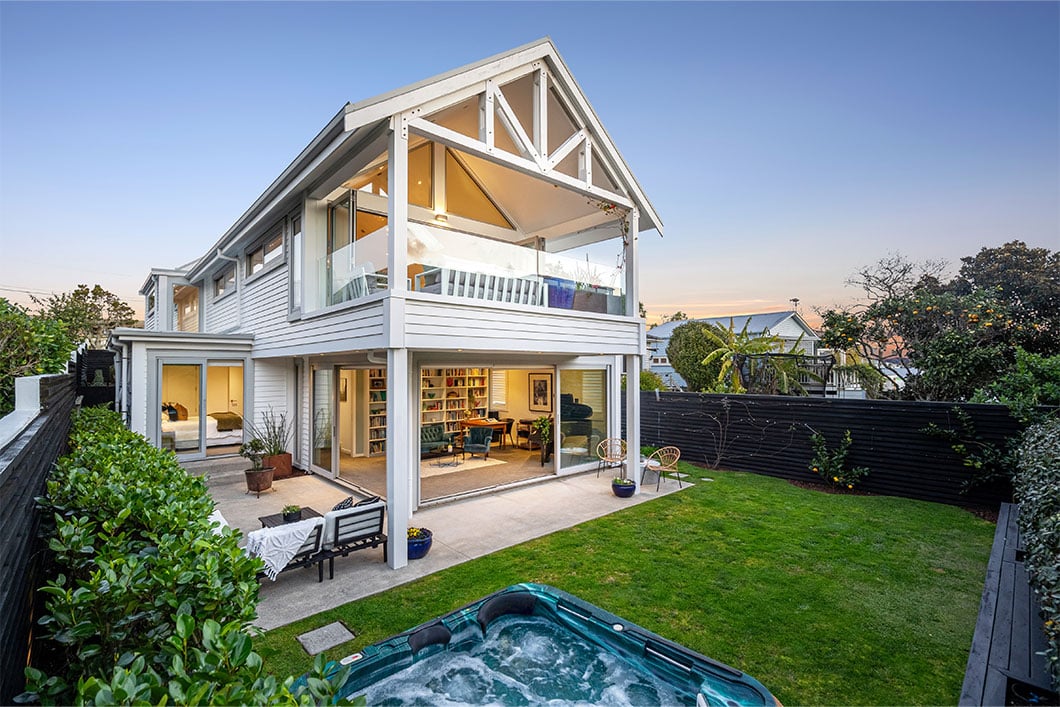 Location:

Westmere, Auckland

Floor Area:

247m2

Status:

Completed 2011
The owner's brief involved designing a four bedroom home with two separate living areas in the built up inner suburb of Westmere. The family wanted to take advantage of the neighbouring park and sea views while maintaining privacy from their close adjoining neighbours.
The home was to be based on a boat house theme with white on white raking ceilings being carried out to an external deck area.
The challenge involved fitting the home onto a 417m2 site avoiding neighbours consent to the southern boundary and providing privacy from the neighbour to the north in close proximity with a two story home of similar size and portion.
The home was designed to work with the 12m wide site, stepping the building to reducing excavation, comply with height control planes and allowing the family room to open out at ground level to the rear yard. The lower floor incorporates the children' s area with bedrooms, family room and laundry.
The first floor provides for the master bedroom, study and main living area with an undercover deck taking advantage of the views and neighbouring park.
The privacy issue with the neighbours has been dealt with through high slot windows, skylights and glazing to the gable end allowing the main living area to receive natural light. This combined with raking ceilings and flush soffits creates a sense of volume and a light filled space.
The style of the home with weatherboards, timber facings and bay windows ties in naturally with the era of the suburb and the brief of the client.